Hello everyone! It is a lovely day here, the sun is shining, the snow is on the ground, wait isn't it suppose to be spring?
So in honor of the sun coming out today, and the glare from the snow I have a post about Sunglasses. I have huge issues with sunglasses, I always recommend going to a store and trying on before buying. Also, you will notice that these are not my usual ebay listings. This is because you only have one set of eyes and you don't want to mess them up, so I wouldn't trust my usual go to's for this.
Here is the lovely Catherine, coming back from her family vacation earlier this year, sporting Prince George by the way!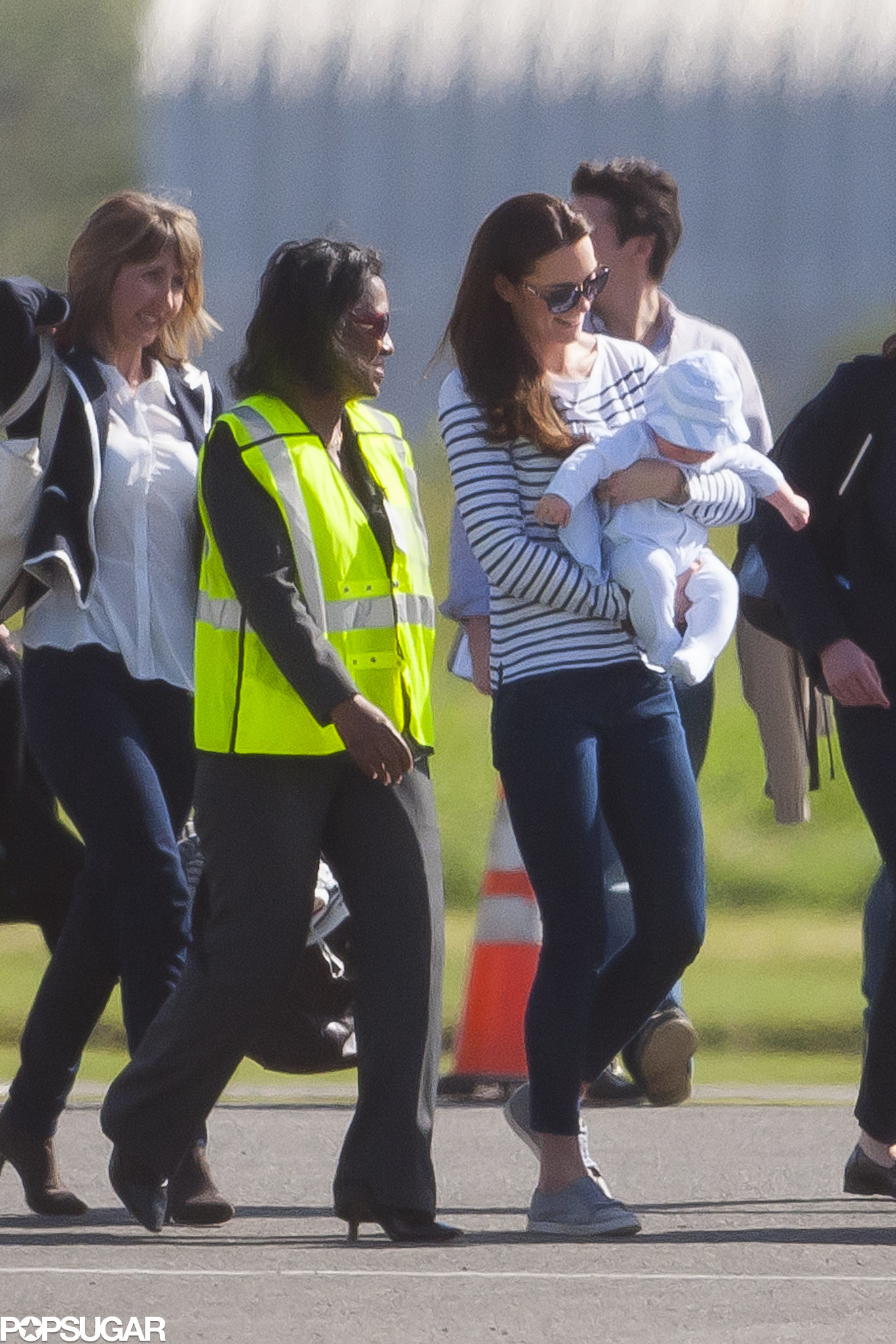 She has on a really interesting pair of sunglasses, they are not quite tortoise shell but not quite aviators. They have some interesting metallic detail on the side though. I found these at my local
boscovs for 14.99
over the weekend.
Have a great day!