Clarence House has announced that Catherine is pregnant with baby #2.
(Press Release)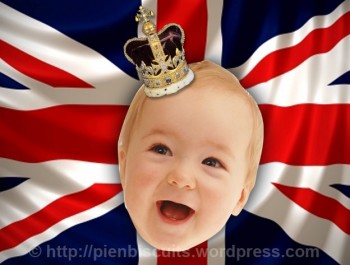 Commence jumping up and down ecstatically! I know I am super excited about this, and I have had a feeling for about 2 weeks that she was pregnant. She unfortunately has a bout of morning sickness again.
To be honest my favorite pregnancy look of George was her Dalmation Coat.
I am working of the Repli-kate of this as I type, but at the same time, if you are looking for the hat, you can check out the one I have listed on etsy.
(Click Here)